Estonian center displays works on Iranian illustrator
October 8, 2017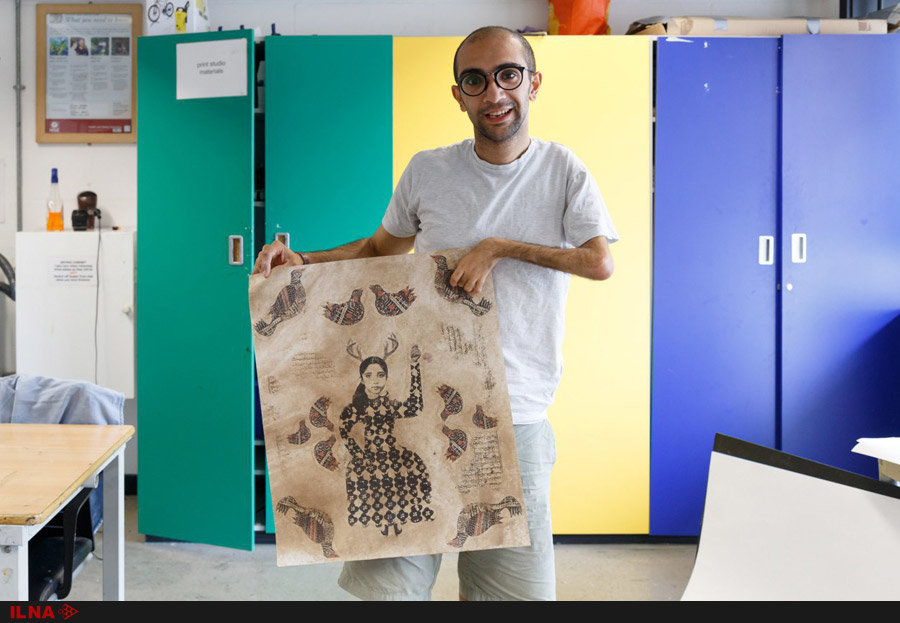 TEHRAN – The Kondas Center of Native Art in the southern Estonian town of Viljandi is showcasing works by Iranian illustrator Mohammad Barrangi.
Speaking to the Persian service of ILNA on Sunday, Barrangi said that he was invited to display his works at the center after the organizers saw them during a European tour for illustration of "Alice in Wonderland"
The exhibition, which opened on September 21, will run until October 29.
"I try to draw inspiration from the elements available in the atmosphere I've been raised in," said Barrangi, 29, who is currently in England to complete his academic studies.
He uses ancient Iranian designs, motifs from Islamic religious sites, forms from lithographic prints and patterns of Persian calligraphy to create his works.
"By these elements, I want to lead the visitors to my artworks on a flashback to the past, to the distant past," Barrangi said.
Born in the northern Iranian city of Rasht, Barrangi has a disability in his left hand. However, he doesn't see it as an obstacle to progress.
He represented Iran at the 2010 Asian Para Games in the 100 and 200 meter sprint.
"Running is like life for me," he said.
Photo: Iranian illustrator Mohammad Barrangi poses with one his artworks in an undated photo.
MMS/YAW