First VP calls for indigenous model of rural development
October 7, 2017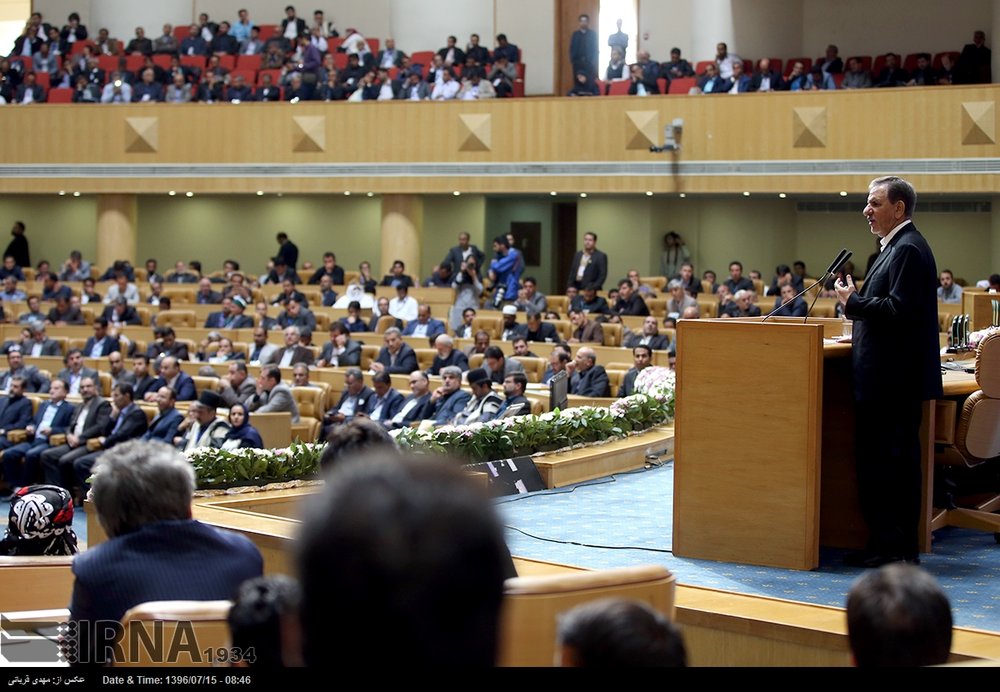 TEHRAN – Rural development does not mean urbanization of villages, First Vice-President Es'haq Jahangiri said on Saturday, calling for promotion of an indigenous model for rural development.
He made the remarks in an address to a conference held in Tehran on the occasion of National Day of Village and Nomads falling on October 7.
With the theme of "Elite Villagers, Unfulfilled Potential for Sustainable Rural Development", the event was held at Tehran's Iran International Conference Center.
Villages have many potentials for development including their human resources, he added.
"Rural development should be regarded in national plans. Technological and living facilities should be available in rural areas but villages should not be turned into modern cities," he stressed.
He emphasized the need for conserving and promoting rural life with the help of gifted dwellers in villages.
"Villages have a crucial role in the materialization of the goal of resistance economy, which aims to save the domestic economy against external shocks," he explained.
Elsewhere in his remarks, Jahangiri pointed to unemployment, water crisis and environment protection as the main challenges of the country, saying that rural development has a great role in solving these problems.
"Some 77 percent of villages in Iran have already been connected to the natural gas network," he announced.
He also said that Iranian banks have allocated 120 trillion rials (about $3 billion) in loans for villagers and nomads during the current Iranian calendar year, which began on March 21, 2017.
SB/MG