Clean-up campaigns underway during Muharram in Iran
October 4, 2017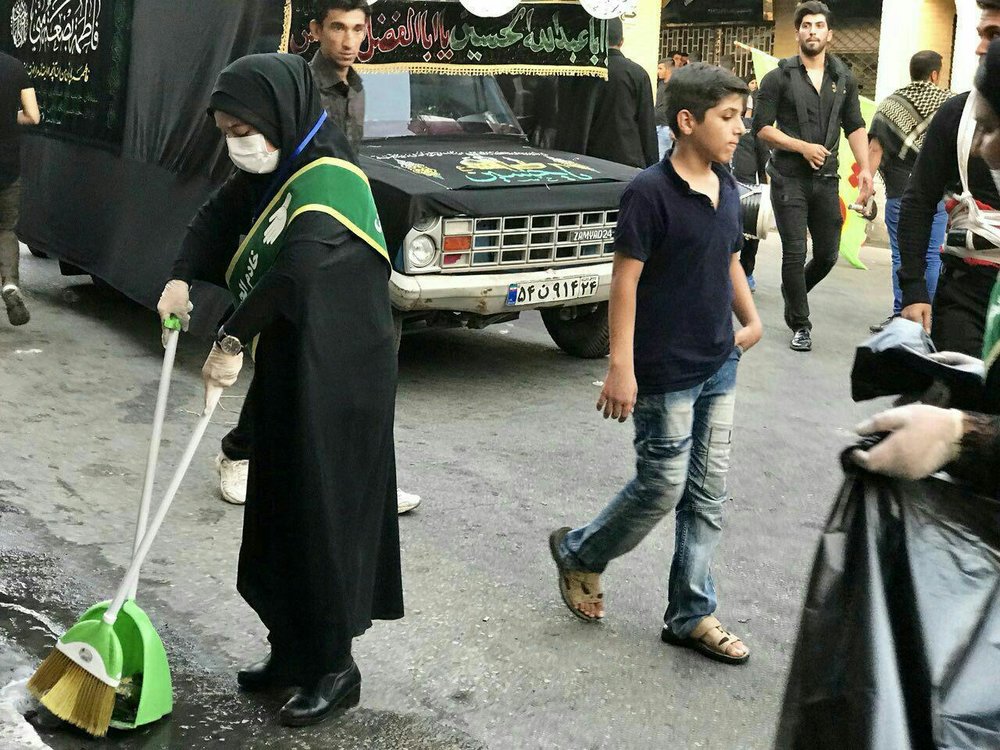 TEHRAN — Several campaigns aiming to clean up streets from trashes got underway during the first 10 days of the mourning month of Muharram, starting September 22, across Iran.
Muharram is the first month of the Islamic calendar. The tenth day of the Muharram, also known as Ashura, marks the martyrdom of Imam Hussein (AS), the grandson of prophet Muhammad (PBUH) and 72 of his companions in 680 AD in the Battle of Karbala in a land that is known today as Iraq, after they refused to pledge allegiance to the tyrant Yazid, second Umayyad caliph.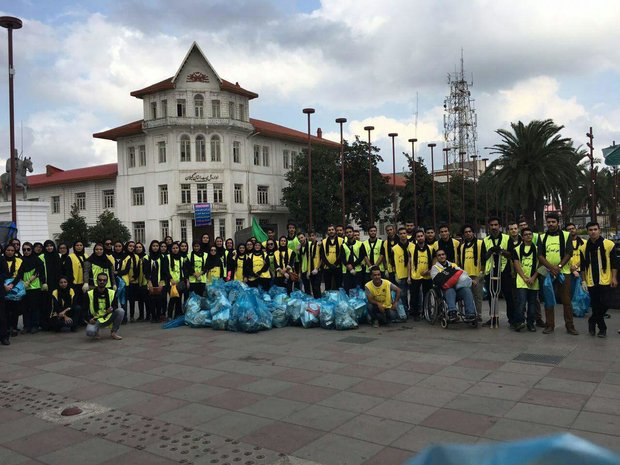 Iranians observe the occasion since the beginning of the month of Muharram in Hussainiyas - congregation halls for Shia commemoration ceremonies - by holding mourning sessions, listening to elegies, recounting the tragic events in the Battle of Karbala, and participating in processions marching down the street and slapping their chests in a sign of grief. The mourning rituals usually culminates on the day of Ashura.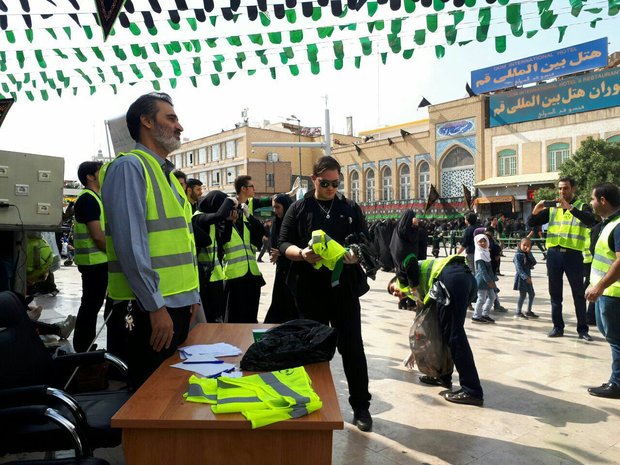 In addition to such observances many prepare charity food and drinks also called Nazri and distribute them among the people at the streets. Since the food and drinks are normally served in disposable dishes sometimes piles of litter will be strewn over the street.
For some years now many are joining hands in cleaning up the streets after observing the mourning rituals to both help street cleaners and keeping the city clean and also by encouraging the mourners to avoid using disposable dishes or at least replacing them with biodegradable and ecofriendly ones.
MQ/MG