"The Pillowman" to censure child abuse in Tehran    
October 2, 2017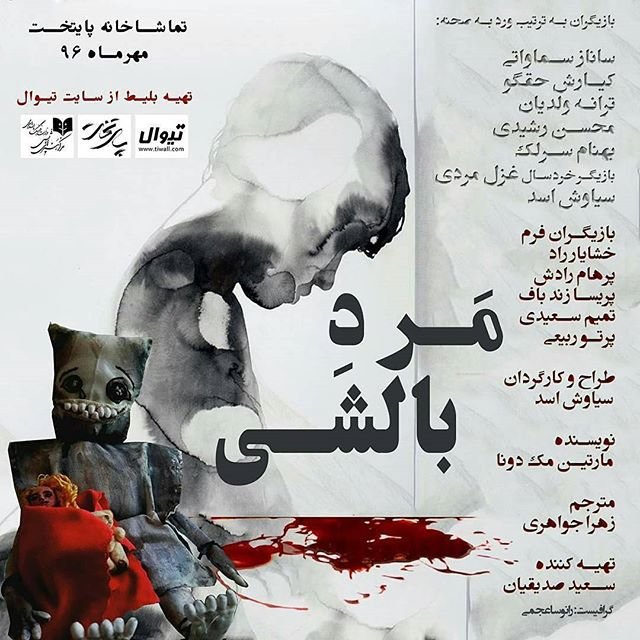 TEHRAN – Iranian director Siavash Asad plans to amalgamate three plays by British dramatist Martin McDonagh to stage a performance that he will present to children who have been sexually and physically abused.
Asad wrote the play "The Pillowman" based on McDonagh's play of the same title "The Pillowman" and two other of his works "The Beauty Queen of Leenane" and "A Skull in Connemara".
"Few performances have focused on a subject such as child abuse in our society, so I decided to spotlight this issue by writing a play based on McDonagh's works," Asad told the Persian service of Honaronline last week.
He said that he plans to highlight the coldness in human relationships that is perceptible in McDonagh's plays.
A cast composed of Sanaz Samavati, Mohsen Rashidi, Kiarash Haqgu, Behnam Sarlak and several other actors will perform "The Pillowman", which is scheduled to premiere at Paytakht Theater on October 8.
McDonagh's "The Pillowman" tells the tale of Katurian, a fiction writer living in a police state, who is interrogated about the gruesome content of his short stories and their similarities to a number of bizarre child murders occurring in his town.
Photo: A poster for "The Pillowman"
MMS/YAW