By staff and agency
Zarif warns U.S. abrogation of nuclear deal would backfire on Washington
October 1, 2017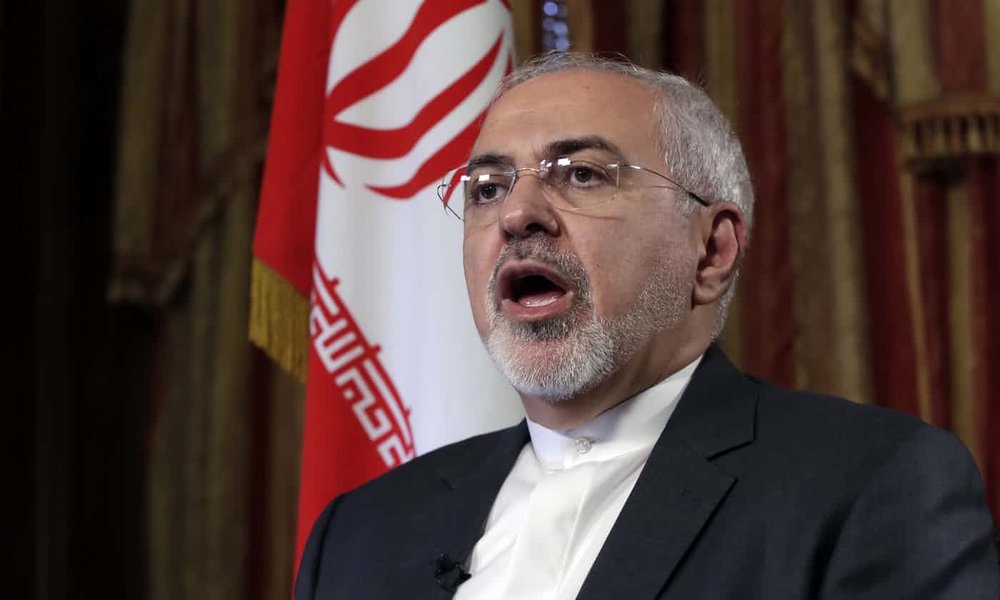 Iranian Foreign Minister Mohammad Javad Zarif has said that U.S. abrogation of the 2015 nuclear deal would backfire on Washington, adding that Iran would resume uranium enrichment and other elements of its nuclear program at a more advanced level than before.
"The deal allowed Iran to continue its research and development. So we have improved our technological base. If we decide to walk away from the deal we would be walking away with better technology. It will always be peaceful, because membership of the NPT is not dependent on this deal. But we will not observe the limitations that were agreed on as part of the bargain in this deal," Guardian quoted him as telling Guardian and Financial Times in an interview published on Friday.
He added that "walking away" from the deal was just one option under consideration in Tehran.
"There are other options and those options will depend on how the rest of the international community deal with the United States," he said. "If Europe and Japan and Russia and China decided to go along with the United States, then I think that will be the end of the deal."
Zarif also called on Europe to defy U.S. sanctions if the Trump administration torpedoes the international nuclear agreement with Tehran.
He said the only way Iran would be persuaded to continue to observe the limits on its civil nuclear program would be if the other signatories – the UK, France Germany, Russia, China – all remained committed to its terms and defy any subsequent U.S. sanctions.
The Iranian foreign minister said he expected Trump to carry through his threat not to certify Iranian compliance in a State Department report to Congress on 15 October. Congress would then have 60 days to reimpose sanctions suspended under the deal.
"I think he has made a policy of being unpredictable, and now he's turning that into being unreliable as well," Zarif said.
"My assumption and guess is that he will not certify and then will allow Congress to take the decision."