FIBA Asia Champions Cup: Petrochimi beaten by BC Astana
September 23, 2017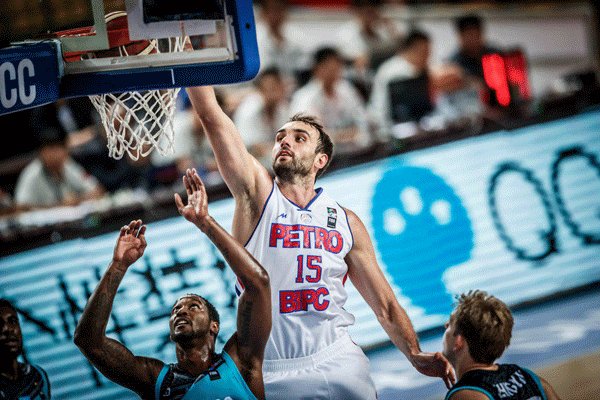 BC Astana broke into the win column of the FIBA Asia Champions Cup 2017 after outlasting Petrochimi Iran on Day 2.
Petrochimi had a strong start in this game, scoring the first 11 points of the game, controlling the tempo and leading by 9 after the first half. They looked well on their way to an easy win, but the Kazakh side regained their wits in the second half. BC Astana leaned on foreign players Justin Carter and Anthony Clemmons to chip into their deficit and eventually take the lead in the fourth period after a three-pointer by Rustam Yargaliev.
Both squads traded baskets in the final frame until a late 5-point bulge gave the Kazakhs some breathing room. A triple by Navide Niktash put Petrochimi right back in the game, but BC Astana outshot their foes from the free throw line to end the contest.
Carter hit 3 three-pointers to finish with 24 points for BC Astana, while Clemmons dropped a dozen points. Big man Alexandr Zhigulin also did well with 10 points off the bench.
Willie Warren paced Petrochimi with 17 points, but fellow foreign player Mirza Begic underplayed with only 2 points in 21 minutes.
Source: FIBA