'Iran welcomes Qatari diplomat's return'
August 25, 2017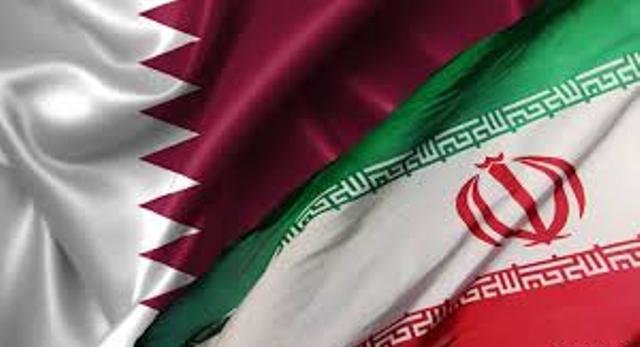 TEHRAN - Iranian Foreign Ministry spokesman Bahram Qassemi said on Thursday that Iran welcomes the Qatari government's act in returning its ambassador to Tehran.
He described the decision as "logical" and "positive".
"As we have repeatedly announced, Iran's principled policy has been and will be expansion of relations with all neighbors. Iran is always ready to have better relations with its neighboring countries within the framework of mutual respect," he said.
He said that "normalization" and "expansion" of ties among the regional countries without interference of the extra regional countries are the only ways to provide security and stability in the region and also lay grounds for economic developments.
Iran is ready to make the necessary political efforts in line with expanding interaction with regional countries and helping solve problems, he added.
Elsewhere, Qassemi noted, "The Islamic Republic of Iran welcomes any constructive and positive step by the neighbors to expand relations."
Qatar Foreign Ministry issued a statement on Thursday, saying that the Qatari government was restoring diplomatic ties and sending its ambassador back to Tehran as part of an "aspiration to strengthen bilateral relations with the Islamic Republic of Iran in all fields".
Doha recalled its ambassador to Tehran in January 2016 following attacks on Saudi Arabia's embassy in Iran by some demonstrators in protest to Riyadh's execution of a prominent Shiite cleric.
Bahraini Foreign Minister Shaikh Khalid Bin Ahmad Al Khalifa and Emirati Minister of State for Foreign Affairs Anwar Mohammed Gargash have blasted Qatar's move in Twitter messages.
Saudi Arabia, Egypt, the United Arab Emirates, Yemen, Libya, Bahrain and Maldives severed ties with Qatar in June, accusing it of supporting terrorism.
Iran has helped Qatar cope with the trade and travel restrictions.
To stop boycotting Qatar, the Arab countries issued 13 demands including curbing relations with Iran.
NA