Iran sweep Mexico at FIVB Volleyball Boy's U19 World Championship
August 20, 2017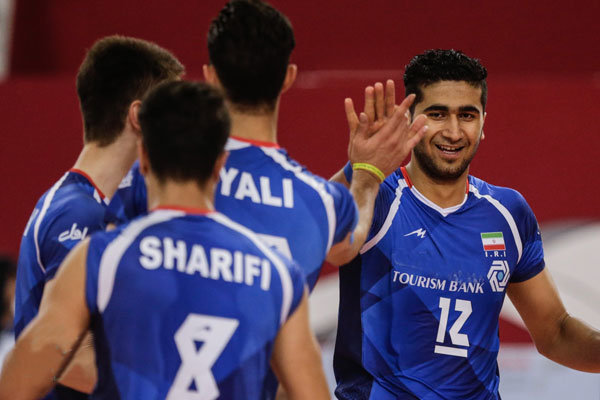 Iran earned their second win at the 2017 FIVB Volleyball Boy's U19 World Championship, beating Mexico at Bahrain's Isa City Sports Hall on Sunday.
Iran dealt a straight-sets match against Mexico (25-19, 25-12, 25-18) in Pool D of the competition.
Iran opposite Porya Yali led all scorers on the board with 15 points. Amir Hossein Toukteh, Amirhossein Esfandiar and Morteza Sharifi contributed nine points each to help bring Iran to their second victory in the competition.

Iran established their offensive prowess early on in the match, unleashing their attacks with much power and precision.
The Mexican side found difficulty in responding to such powerful spikes, struggling to pass the ball to set up their own offence. The Asian side connected with a total of 38 attacks, where the Norceca side managed to score with 15 spikes.
The Persians started the campaign with a 3-2 (25-16, 23-25, 23-25, 25-19, 15-12) victory over powerhouse Italy on Saturday.
"It was a good match for us with each one playing good volleyball on court. We have prepared for this championship with a good combination of training, recovery and mental conditioning. We are ready for any match in this tournament," Iran coach Reza Vakili said in the post-match news conference.
Iran will play China on Monday.