Nuclear deal to promote Iran-Britain ties: envoy
August 12, 2017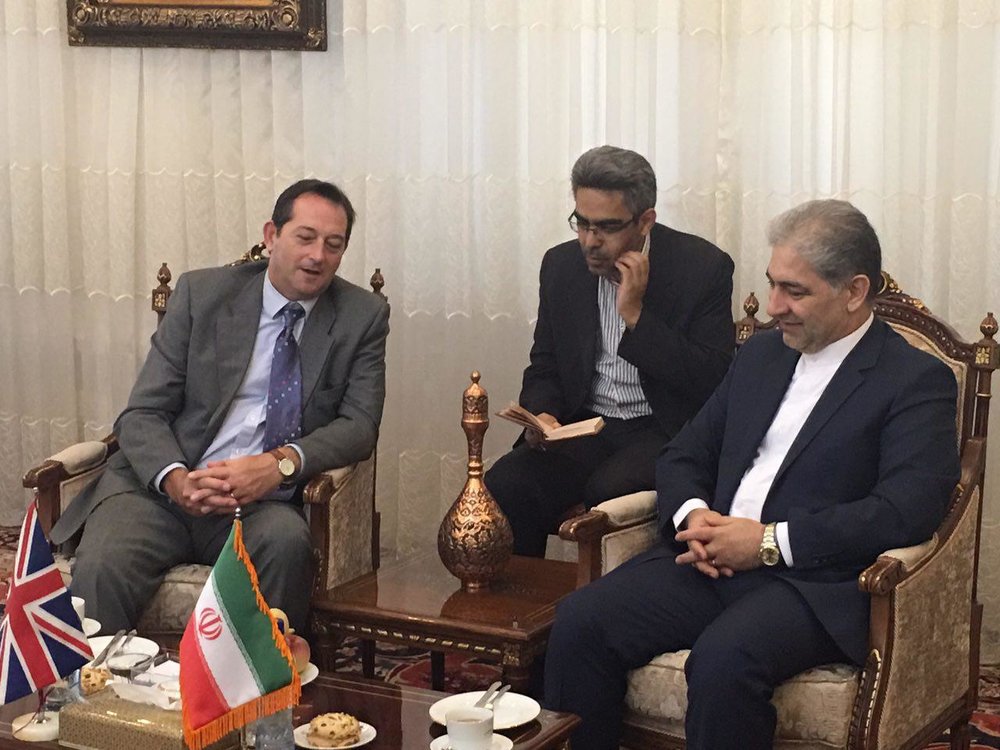 TEHRAN – The international nuclear deal between Iran and world powers has paved the way for ties between Britain and Iran to flourish, London's ambassador to Tehran Nicholas Hopton said on Saturday.
Hopton made the remarks in a meeting with Esmaeil Jabarzadeh, governor of East Azarbaijan province, in Tabriz, IRNA reported.
The ambassador also renewed his country's full commitment to the nuclear deal known as the Joint Comprehensive Plan of Action (JCPOA), to which England is a signatory.
He also expressed happiness on his participation in President Hassan Rouhani's inauguration on August 5 and the endorsement of the president on August 3 by the Supreme Leader.
The envoy also expressed hope for the clearing of banking hurdles, adding that he will expedite his activities for the development of ties with Iran.
In addition, Hopton praised steps taken by Tabriz for economic growth, saying his country is willing to send an economic delegation to Tabriz as Iran is seeking to deepen ties with different countries.
Despite having the closest ties with the U.S. among the European countries, England has defended the nuclear deal. It has been critical of the Trump's administration approach toward the nuclear agreement.
PA/PA