Tehran museum celebrates actress Mehraneh Mahin-Torabi's 60th birthday 
August 12, 2017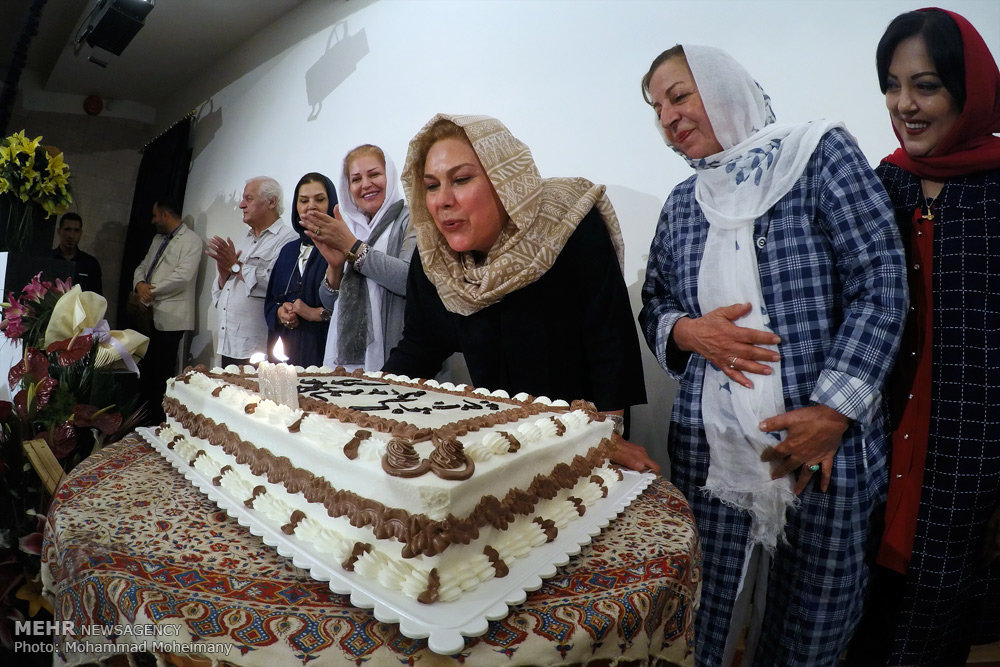 TEHRAN – A group of Iranian actors came together at the Imam Ali (AS) Religious Arts Museum in Tehran on Friday to attend the 60th birthday celebration of actress Mehraneh Mahin-Torabi, famous for her role in the 1996 TV series "The Green House".
Speaking at the ceremony, filmmaker Shahram Karami said that he is happy attending the ceremony, in which the cultural figures of the country are being honored.
"We Iranians are proud of our celebrities and this is the least we can do about our art and cultural figures," he added.
Film producer Amir Samavati expressed thanks to Mahin-Torabi for all her great efforts, which helped elevate the status of cinema and hoped to see her more in artistic activities.
Elham Pavenejad, her co-star in "The Green House", also shared fond memories of their collaboration in the TV series.
Director Marzieh Borumand, famous for "Grandmother's Home" and "School of Mice", two popular puppet series from the 1980s, praised Mahin-Torabi and called her a clever actress who has good knowledge of cinema.
Children's writer Hushang Moradi Kermani in his short speech said that birthday of an artist begins when her/his artworks are seen by others.
The director of the Art and Cultural Organization of Tehran Municipality Mahmud Salahi also said that he is happy to organize the celebration for Mahin-Torabi's birthday and said that the ceremony aims to introduce the dear artists to the young generation.
Addressing the guests, Mahin-Torabi called Borumand a creative artist and said she is proud to have been working with her.
"Moradi-Kermani has made the memories of several generations with his books and the voice of [actor] Behzad Farahani is the good memories of my childhood. We affect one another in our life without knowing it, so that is why I say we better like each other and care for one another," she concluded.
Photo: Actress Mehraneh Mahin-Torabi blows candles during her 60th birthday at Tehran's Imam Ali (AS) Religious Arts Museum on August 11, 2017. Her colleagues are also seen in the photo. (Mehr/Mohammad Moheimani)
RM/MMS