Cheshmeh-Ali, a tourist hub in southern Tehran
July 16, 2017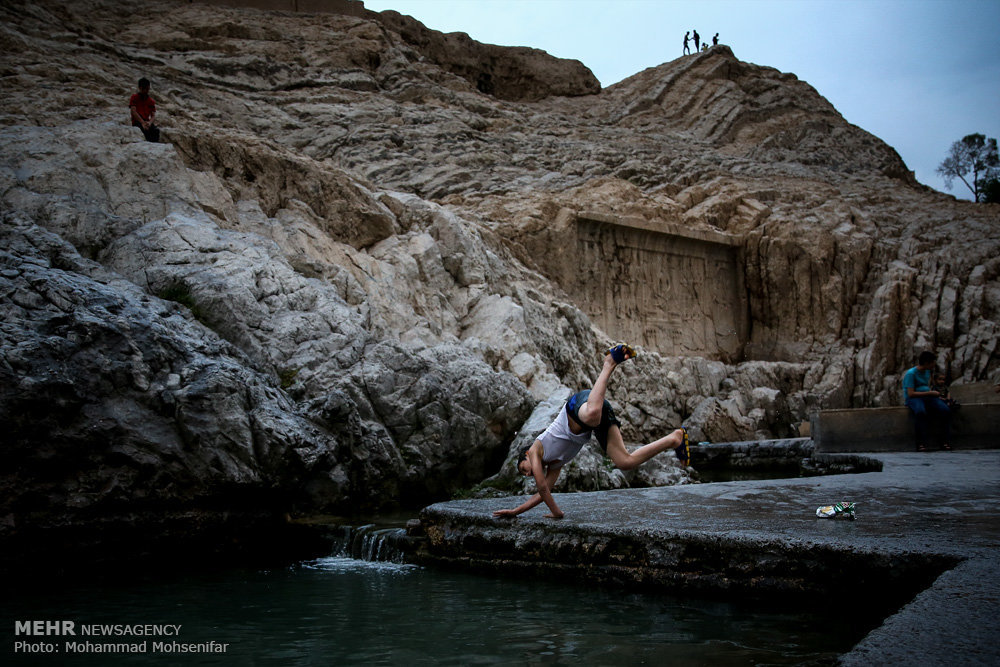 A boy dives into a pool in Cheshmeh-Ali, literally meaning Spring of Ali, a historical and recreational spot located in the south of Tehran and north of Rey, on July 14, 2017. A 19th-century rock-carved bas-relief commissioned by the Qajar king Fath Ali shah (r. 1797 – 1834) is seen in the background as well.
Every day, during the summertime, the site is occupied by hundreds of locals who come for a swim to escape the harsh surrounding environment.
In the past, locals used to clean their rugs and carpets in the pool that is fed by an underground mineral spring, with the idea that the property of this spring water is good and clean for carpets and make them full lighter color by its mineral water.
Cheshmeh-Ali is in the neighborhood of the ancient Ebn-e Babveyh cemetery, the 12th-century Tughrul Tower, the historical Rashkan Castle and next to the aged Rey Castle.
AFM/MG