Iran nabs 21 Daesh operatives in Mashhad
July 7, 2017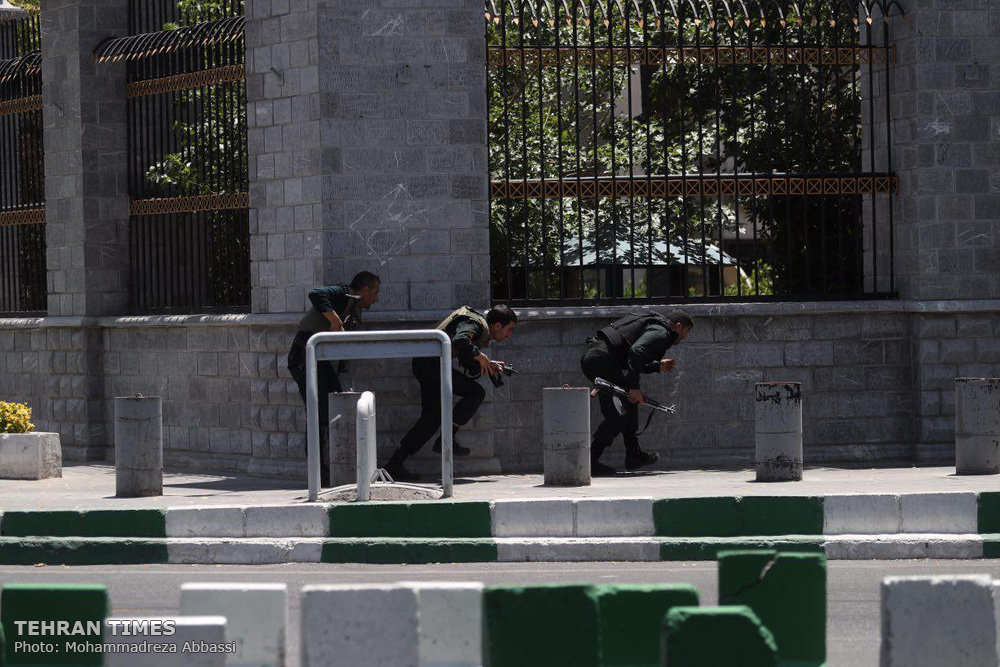 TEHRAN – An Iranian Judiciary official confirmed on Thursday that security forces have arrested 21 Daesh (ISIS) members in the northwestern city of Mashhad, foiling their plans to carry out several terror attacks in Iran.
The terrorists "intended to carry out different operations, including suicide attacks," said Hassan Heidari, the deputy prosecutor general of Mashhad.
"Some of the detained Daesh members are Iranians and some of them are Afghan nationals who have entered the country using fake documents," he explained.
A number of the arrested terrorists had conducted terrorist operations outside the country, the local official said.
He added that the country's intelligence forces had launched the security operation in the northeastern city as a "deterrent measure" in the aftermath of the recent Daesh terror attacks in Tehran.
Iran vowed quick revenge after Daesh suicide bombers and gunmen stormed the country's parliament and the mausoleum of Imam Khomeini on June 7, killing 18 and injuring at least 56.
Days after the brutal attacks, the Islamic Revolutionary Guards Corps fired six missiles into eastern Syria, targeting Daesh strongholds in retaliation for the attacks.
According to a statement released by the IRGC, at least 65 Daesh terrorists, including several high-ranking intelligence commanders, were killed in the missile attack.
Heidari said as part of the operation to arrest Daesh members in Mashhad, intelligence forces had put a group of terrorists under surveillance.
They found out that some of the terrorists had entered Iran with fake IDs after receiving military training from Daesh and pledging allegiance to top leaders of the group, he explained.
The local official also underscored the Judiciary's resolve to take serious measures against Daesh elements in the country.
Since the June 7 terrorist attacks, Iran has arrested dozens of terrorists who intended to launch acts of terror inside the country.
On Jun 25, provincial prosecutor Nemat Sadeqi said security forces had arrested over 50 elements linked to terrorist groups in the western province of Kermanshah.
Days earlier, Nader Qazipour, a parliamentarian from Urmia, said 40 Daesh terrorists have been arrested in the country's northwestern province of West Azarbaijan in continuation of the Islamic Republic's measures to fight terrorism.
MH/PA