Next cabinet will be more competent: spokesman
June 13, 2017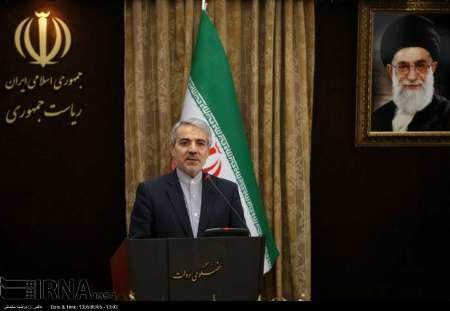 TEHRAN – Government spokesman Mohammad Baqer Nobakht has said that the second term of the Rouhani administration will start with a much "more competent" cabinet.
Speaking at a press conference on Tuesday, Nobakht said President Rouhani will form the new cabinet based on the experiences he gained from his first term.
He added that the new administration will be "more competent" as well as "more lively and harmonious".
Hassan Rouhani was reelected as president on May 19 by winning 57.13 percent of the votes in the country's 12th presidential election. He will introduce his new cabinet in August.
Ruling out speculations about the possible cabinet members, Nobakht said the new government might be formed with new faces, adding that it depends on what the president himself decides.
It came after widespread speculations that the next administration will see a major shake-up, which some say could be as big as a 50% change of cabinet members.
"The president will form the next government regardless of pressures," he noted.
The official also said that the president sees himself responsible to the people and is determined to do all in his power to choose the most competent individuals for his cabinet so as to live up to the people's expectations.
MH/PA