Professor Mahmood Monshipouri, University of California, Berkeley
The GCC in disarray
June 11, 2017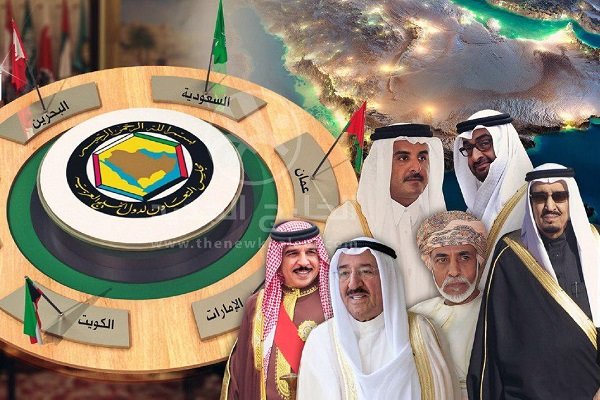 Since its inception in 1981, the Gulf Cooperation Council (GCC) — with its member states Bahrain, the United Arab Emirates, Kuwait, Oman, Qatar, and the Saudi Arabia — has never been united on all fronts, often lacking a unified foreign policy approach toward contemporary world affairs.
As experts have reminded us, the GCC, a regional multilateral organization, has suffered from an identity crisis of sorts, leaving unanswered the question of whether it is a security structure or a political or a monetary union, or some combination of those. But since U.S. President Trump's visit to Saudi Arabia, the Saudis have felt emboldened to talk about spearheading a new order, one that is ruled and heavily influenced by the royal family in Riyadh. It seems as though the Trump administration has given the Saudis the green light to organize and influence this new order as they wish. Cleary, Qatar and its young leader, Sheikh Tamim, stand on the way of this so-called "new order," as their free media (particularly Al Jazeera) and sympathetic approach toward the Arab Spring uprisings un-nerve the Saudis with regard to policies in the region. In this sense, Qatar poses a major threat to the advocates of the status quo, particularly Saudi Arabia and the United Arab Emirates.
Except for opposing the Bashar al-Assad regime in Syria and fighting Da'esh (ISIS), not much common ground exists among the GCC member states. Qatar — a country that acts pragmatically and is at peace with its neighbors — presents a tantalizing example of prosperity and political stability in a region surrounded by turbulence and rising tensions. The political rifts between the Saudis and Qataris are not new, nor is their competition over political influence throughout the region. It is an open secret that Qatar's rulers have pursued pragmatic and relatively open-door policies toward Iran — an approach that the Saudis strongly resent and have described as the major cause of discord and division within the dynastic rule of monarchies in the Persian Gulf.
The timing of these diplomatic breakups has invited a wide variety of speculations. Some experts argue that the Saudis and Emiratis are contemplating the possibility of engineering a coup against the young ruler of Qatar, who has supported Islamists such as the Egyptian Muslim Brotherhood and Hamas in Palestine. The Israelis and the Saudis seem in tandem in their opposition to Iran and its Islamist allies (Hezbollah and Hamas). Deepening divisions within the GCC could mean a death knell for the organization's sustainability over time as an effective inter-Arab regional organization.
Others have noted that the Emiratis appear keen on destabilizing Qatar, thus compelling the United States to move its military airbase from Doha to Abu Dhabi. It should be noted that there are some 11,000 U.S. troops at Al Udeid Air base in Qatar, where the air war against ISIS is conducted and carryout out. Given that this air base is the largest U.S. military base in the Middle East, as Dr. Mehran Kamrava at Georgetown University in Doha rightly notes, this move could potentially embolden the Emirati rulers to settle their accounts with Iran over the disputed islands near the Strait of Hormuz — that is, Abu Musa and the Greater and Lesser Tunbs.
How would this scenario play out? If a conflict with Iran over these islands intensifies, it is not unreasonable to assume that the Trump administration would likely side with the conservative Arab regimes vis-à-vis Iran. The question of how these pieces all fit together to encourage or inhibit U.S. intervention in favor of the UAE in the dispute between Tehran and Abu Dhabi remains unanswered at best and hard to predict at this point. There is an essential simplicity to the Emirati narrative –that they will have U.S. backing vs. Qatar — in part because such a scenario is fraught with risks and unpredictable turns and twists.
The doleful consequences of the ISIS attacks on Iran on June 7, 2017, in which 12 people were killed and more than 50 were injured, should not be understated, as Tehran has blamed Riyadh for these attacks. One impact is that the two sides are likely to further stoke the kind of sectarian tensions that embolden ISIS and will be exploited and/or manipulated by it to spread its terrorist acts in the region.
The GCC appears to be in crisis and could unravel if its most significant actors decide to write the script for other members on how to conduct their foreign policies and/or manage their domestic politics. Tehran could very well be the major beneficiary of this rift among GCC members if other GCC member states, such as the Kuwaitis, fail to mediate this tension. The larger question that confronts U.S. policymakers is how likely is this political cleavage to undermine the anti-Iran coalition that the Trump administration has so painstakingly sought to put together in its initial months in the office? The answer is very likely, especially if the Saudis and its Persian Gulf allies continue to isolate Qatar at a time when they need to be unified in their attempts to defeat and dismantle ISIS.
Mahmood Monshipouri, PhD, teaches Middle Eastern Politics at San Francisco State University and the University of California, Berkeley. He is the editor, most recently, of Information Politics, Protests, and Human Rights in the Digital Age (NY: Cambridge University Press, 2016).