Rouhani: Right decision means peace
May 18, 2017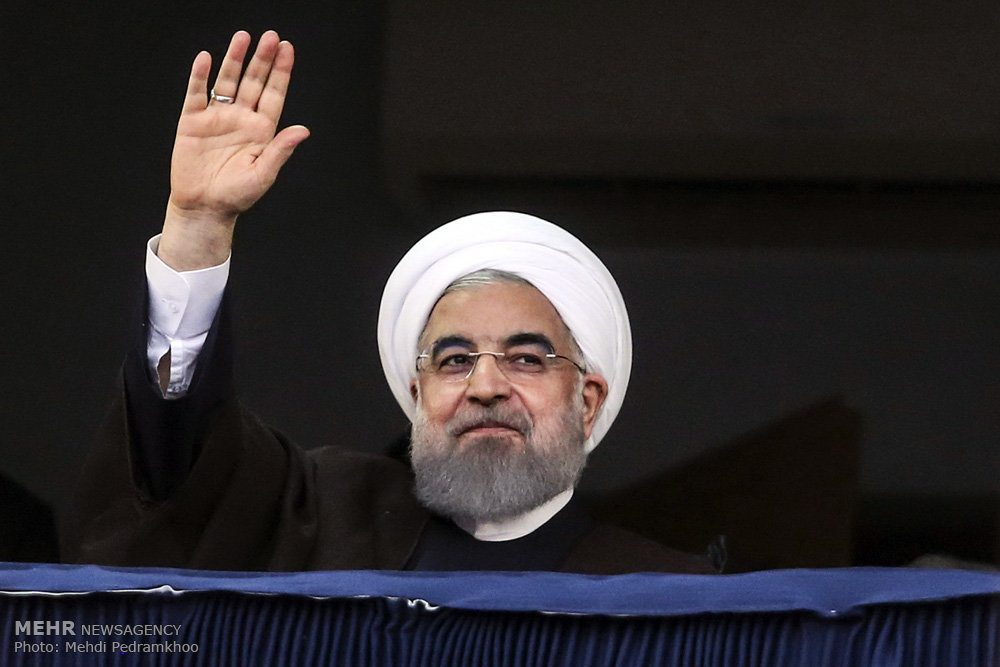 TEHRAN – On Wednesday afternoon presidential candidate Hassan Rouhani addressed tens of thousands of his fans in Mashhad, Khorasan Razavi province.
"A right decision will mean peace… and a wrong decision will mean war," he said, inviting everybody to "know the region and know the world."
He took fault with his rivals for not having spoken anything about their foreign policy plans.
He also said his cabinet deserved appreciation for having retaken Iran's oil markets from Saudi Arabia through the nuclear deal.
SP/PA