Iranian painter to showcase collection inspired by Paul Cézanne 
May 17, 2017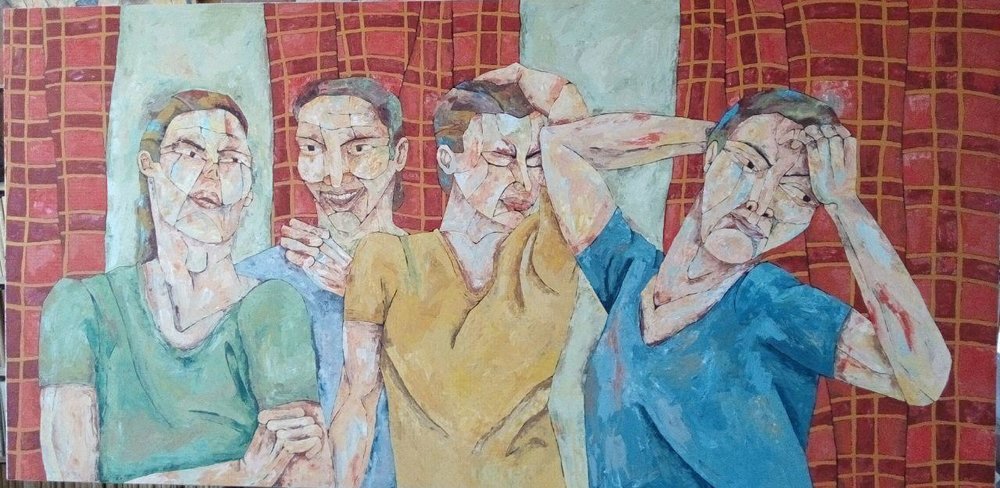 TEHRAN – Iranian painter Reza Razm plans to showcase his new collection "Victory of Cézanne" inspired by techniques of French post-impressionist artist Paul Cézanne in an exhibition, which will open at Tehran's Atbin Gallery on Friday.
"My painting has been inspired by works by Cezanne, however, the forms differ and the drawings mostly are close to works by Austrian painter Egon Schiele (1890–1918)," Razm told the Persian service of Honaronline on Wednesday.
Razm said that he has made use of the palette knife and has put layers of paintings on one another in his collection.
"The paintings mostly resemble the figures with expressionist aspects, and the figures stand like they are in front of a camera in a movie scene," Razm, who is also pursuing a career in cinema, added.
He also said that the figures have been put into disordered perspective as if they have lost their real forms and colors.
The exhibit will be running until May 29 at the gallery that can be found at 42 Khakzad Alley, Parkway Intersection, off Vali-e Asr Ave.
Photo: A painting from Iranian artist Reza Razm's new collection "Victory of Cézanne"
RM/YAW