IKCO launches new production lines
May 3, 2017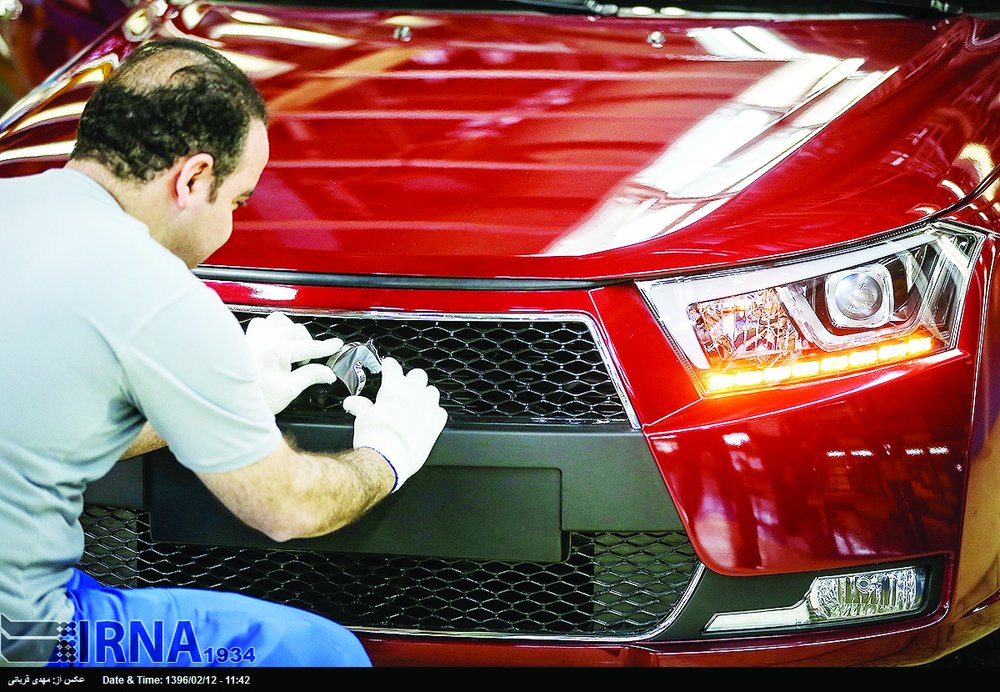 TEHRAN-An assembly line worker installs the emblem of a Dena Plus, an all-Iranian sedan, at its production line which was launched at Iran Khodro Company (IKCO) on May 2, 2017.
The Dena Plus is an upgraded version of Dena which comes with more safety and higher standards.
The production line of Peugeot 2008 compact SUV was also launched the same day within the framework of a joint venture between the two companies.
HJ/MG