Ethnics set off journey to celebrate Persian Gulf national day
April 20, 2017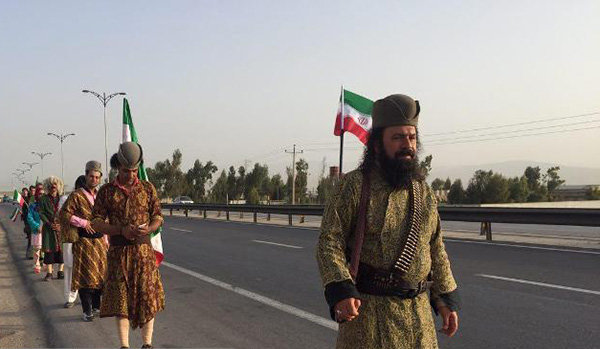 TEHRAN -- Representatives from different Iranian ethnics started a 600-kilometer journey on Tuesday to mark the Persian Gulf national day, which falls on April 30 this year.
The 12-day event started in the city of Shiraz and will end in the port city of Bandar Abbas, neighboring the Persian Gulf.
Representatives from Sistani, Baluchi, Azari, Kord, Turkmen, Taleshi, and Qashqai ethnics have taken part in the program so far, Fars news agency quoted the event's manager Qolam-Ali Kazemi Qashqai as saying.
It is a non-government annual event which was initiated two years ago. Last year, it covered a 400 km distance from Shiraz to the Persian Gulf port city of Bushehr, he said.
The event aims to highlight the unity between Iranian ethnics, who live in peace in different parts of the country and always defend Iran's borders, he added.
Kazemi Qashqai noted that the wedding ceremony of a Qashqai couple will be held on this day as well.
The Persian Gulf day was registered on the Iranian calendar in 2004.
SB/MG