Veteran calligrapher Keikhosro Khorush honored 
April 19, 2017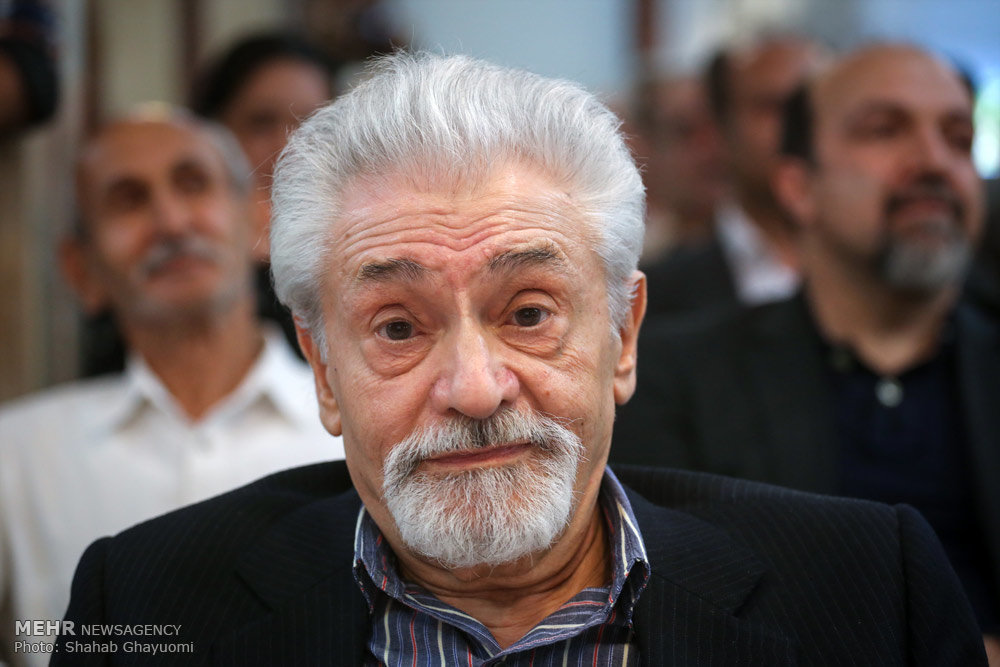 TEHRAN -- Veteran calligrapher Keikhosro Khorush, who is mostly known for calligraphy works on Persian classical literature, was honored during a ceremony at the Andisheh Cultural Center on Tuesday evening.
The ceremony was organized in collaboration with the Iran Calligraphers Association and was attended by a large number of calligraphers and literati.
Calligrapher and poet Kaveh Teimuri praised Khorush for his influence on the art of calligraphy and said that his calligraphy work on the Divan of Hafez was one of the top selling books in its time.
"Master Khorush is a great lover of beauty. He painted a portrait of the founder of the Islamic Republic of Iran, Imam Khomeini in the early years of the (1979) Islamic Revolution that has been republished many times," he added.
Alireza Madadi, a veteran calligrapher said in his brief remarks that Master Khorush has given a personality to calligraphy and has helped elevate the status of calligraphy from its previous level.
Davud Farshbaf, another calligrapher who has been a student of Khorush, said, "Honoring the master is honoring the art of Iran. Khorush has been a master in both calligraphy and painting."
Kamran Kuhestani said that the style of calligraphy of Khorush is like words by Sadi. "When we look closely we see his words are quite easy and simple but nobody can write like him," he added.
For his part master Khorush also thanked the organizers and his friends and calligraphers attending the ceremony.
Photo: Keikhosro Khorush attends a meeting the Andisheh Cultural Center organized on April 18, 2017 to honor the veteran calligrapher for his lifetime achievements. (Mehr/Shahab Qayyumi)
RM/YAW