Syrian Army Continues March on ISIL near Deir Hafer
February 25, 2017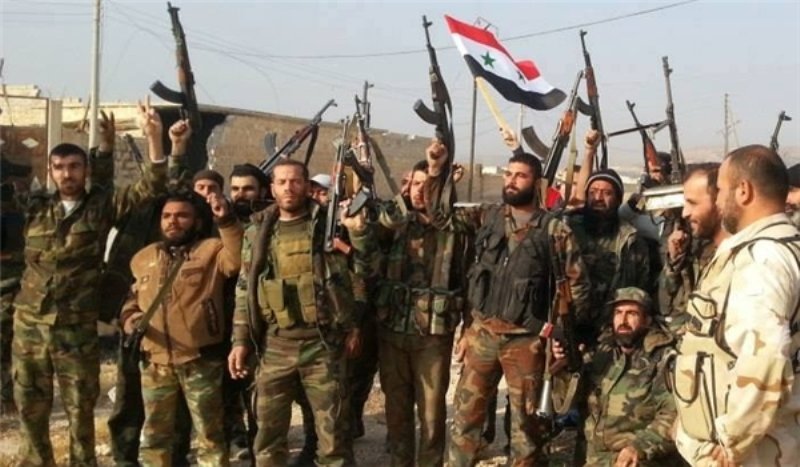 TEHRAN - The Syrian army troops continued to beat back ISIL from more territories in Eastern Aleppo, taking full control over three more towns North and Northeast of the terrorist-held town of Deir Hafer.
The army men engaged in an intense battle with ISIL in the small but key town of Rasm al-Shiekh North of Deir Hafer and managed to take control of the town after killing a number of terrorists and capturing several others.
The army soldiers also attacked ISIL's defense lines in the Northeastern direction of Deir Hafer and won back the towns of Manazer al-Jaraf and Manazer al-Saqar.
A military source confirmed that the army troops intend to advance against ISIL from the East, while other units of the army are about to pushes towards Tal al-Shous from the South to seize control over the strategic town of Deir Hafer.
In relevant developments in the province on Thursday, the army soldiers, backed up by the country's military helicopters, engaged in fierce clashes with ISIL and managed to win back the village of al-Mazwireh North of the newly-liberated town of Tayara Mazi (al-Ma'azah).
ISIL suffered heavy casualties and its equipment sustained major damage in the pro-government forces' advances.
(source: farsnews)