Iran-Belgium joint transportation forum held in Tehran
October 31, 2016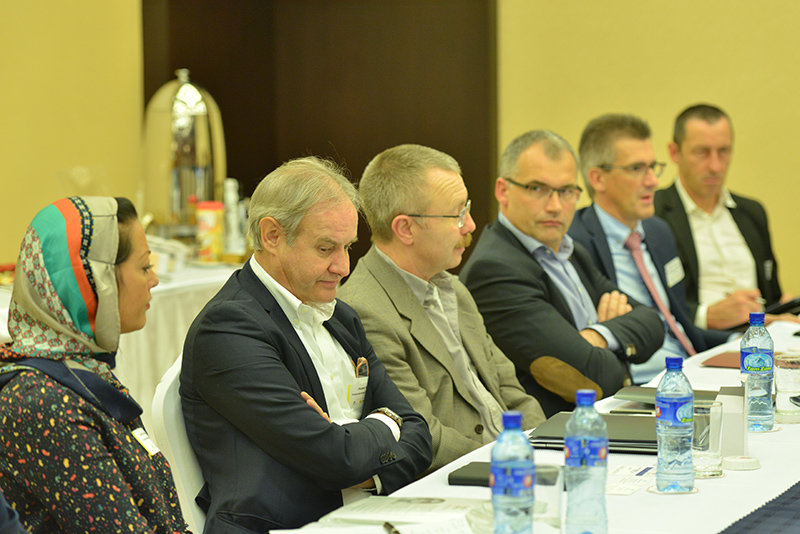 TEHRAN- Representatives from seven Belgian transportation companies discussed future cooperation with their Iranian entrepreneurs active in transport sector in Tehran on Monday, the portal of the Tehran Chamber of Commerce, Industries, Mines and Agriculture (TCCIMA) reported.
The forum was held by Iran's Trade Promotion Organization (TPO) in Tehran's Parsian Azadi International Hotel.
As reported, the Secretary General of TCCIMA Bahman Eshqi was among the meeting's lecturers. Underlining the vitality of renovating transportation system in Iran, Eshqi called for Belgian attendees to help the country with reaching this target via providing hardware and software technologies.
TPO signed a memorandum of understanding (MOU) with three economic zones of Belgium on cooperation in scientific, technological and infrastructural projects, IRNA reported on Sunday.
A Belgian trade delegation including 200 representatives from 140 companies arrived in Tehran on Sunday to explore avenues of enhancing mutual economic cooperation with their Iranian counterparts during their two-day stay in Iran.
The delegates are active in various fields such as oil and gas equipment and services, commercial vehicles and auto parts, construction, interior decoration and architecture, flooring and textiles, forwarding and transport, new energies, food industry, information technology and etc.
Iran-Belgium current annual trade of near $200 million is anticipated to double by the end of the current Iranian calendar year (March 20, 2017), TPO Head Mojtaba Khosrotaj announced on the sidelines of the MOU signing ceremony in Tehran.
HJ/MA