Zarif: terrorists' weapons not brought down by 'angles' 
September 25, 2016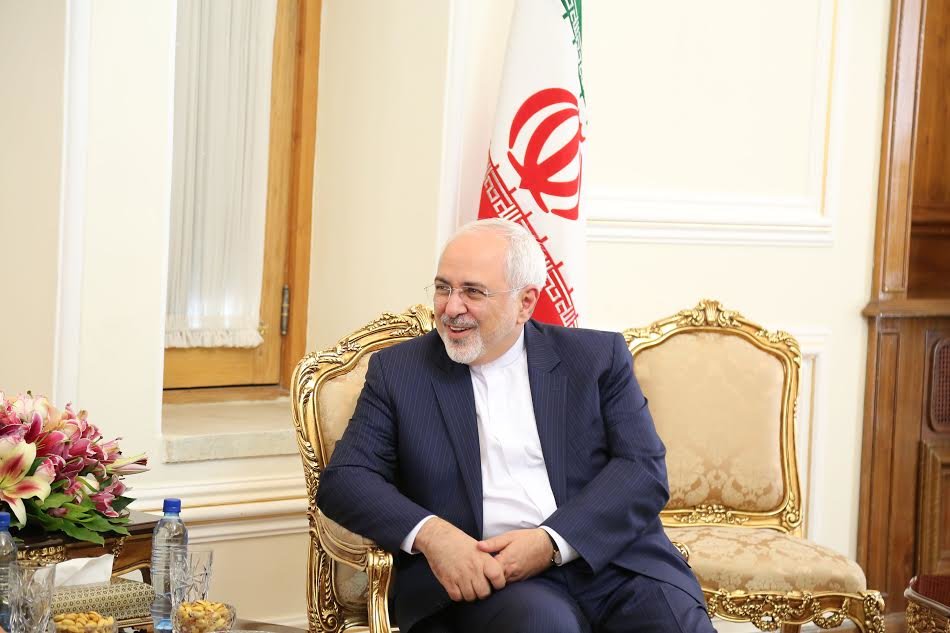 TEHRAN – Iranian Foreign Minister Mohammad Javad Zarif has said terrorists are not equipped or financed by angels, saying they are fed by "somewhere". 
Zarif made the comments during an hour-long interview with Fareed Zakaria at the Council on Foreign Relations who asked about who is funding ISIS.
"I mean, I don't think that angels are bringing them down, I mean, as much as they might want to believe. So they are coming from somewhere. Money is going—coming from somewhere. Weapons are coming from somewhere," Zarif remarked.
On if Saudi Arabia was funding ISIS and other terrorist groups in Syria, the top Iranian diplomat said the organizations were initially founded by Saudi Arabia.
"I'm saying that a lot of money from Saudi Arabia initially went to the establishment of these organizations. Whether today they are funding Daesh, I do not know. But I know that money is going to al-Nusra. I know that arms are going to al-Nusra."
Not intending to hurl accusations against Riyadh, Zarif gave a better hint as to where these weapons are coming from.
"And it's not that difficult. These weapons are not guerilla warfare weapons. They have tanks, you know? They have missiles. They have antiaircraft missiles. They have antitank missiles."
"I'm not making accusations (against Saudi Arabia). I'm asking somebody to go check the serial number and then ask the U.S. government to check its inventory."
The chief diplomat was indirectly, in making these comments, linking the battle in the Middle East to arms deals worth billions of dollars with Middle Eastern countries.
In early September U.S. President Barack Obama's administration offered Saudi Arabia more than $115 billion in weapons, other military equipment and training, the most of any U.S. administration in the 71-year U.S.-Saudi alliance, a report seen by Reuters found.
Also, according to a September report by the Independent, Britain was the second biggest arms dealer in the world, with most of the weapons fuelling deadly conflicts in the Middle East.
A full two-thirds of UK weapons over this period were sold to Middle Eastern countries, where instability has fed into increased risk of terror threats to Britain and across the West, the report said.
AK/PA